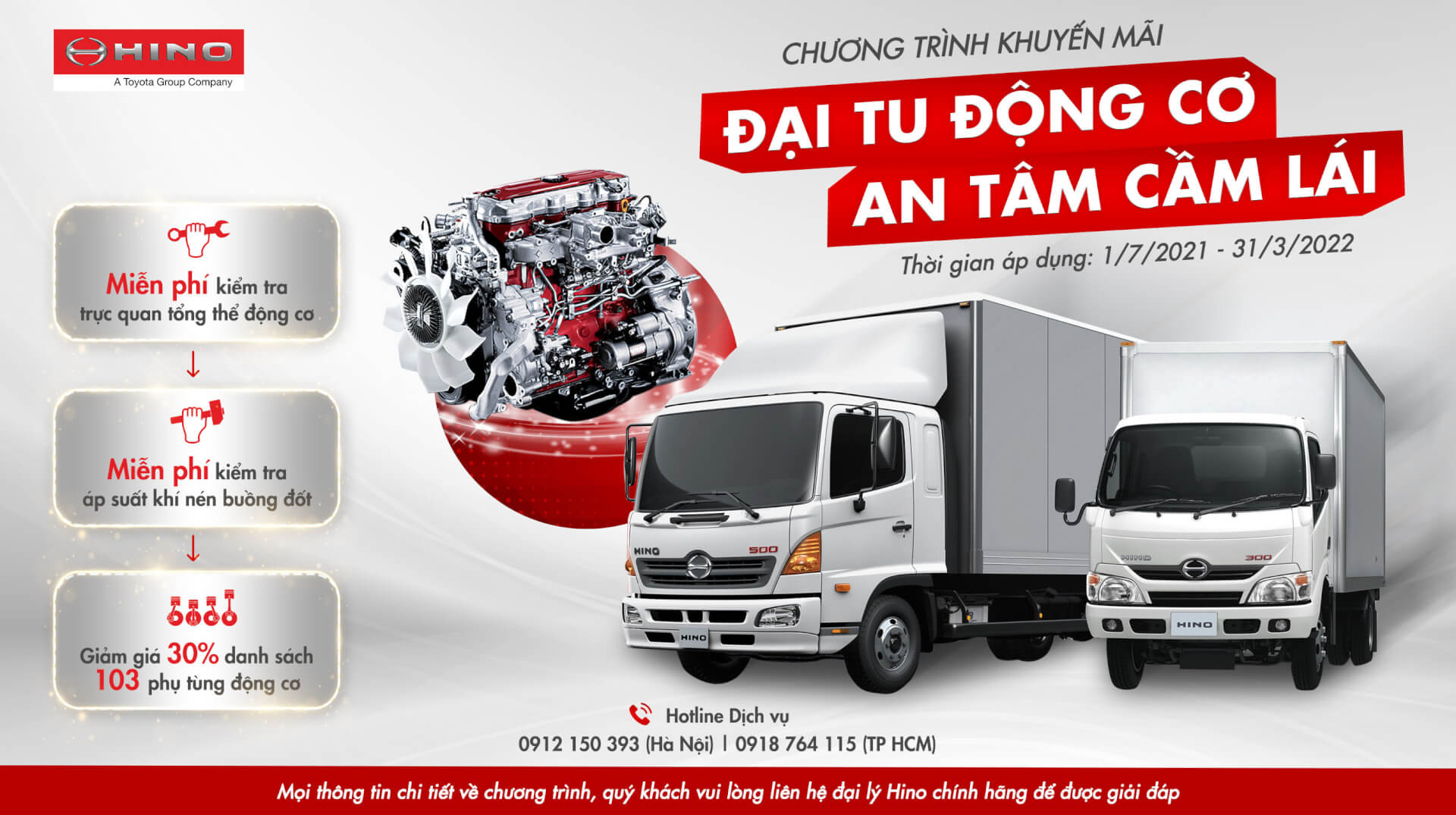 Starting from 1/7/2021, Hino Motors Vietnam launched the promotion "ENGINE OVERHAUL" to restore the status quo of Hino trucks that have been in operation for more than 5 years. Specifically:
– Free overall visual check of the engine
– Free compression pressure check
– Discount 30% 103 items engine package
⏳ Application period: 1/7/2021 – 31/3/2022
? Conditions apply:
– Only vehicles come to the workshop for service
– Only applicable for mobile repair service in some cases
?? Hino Motors Vietnam always accompanies and stands side by side with a dedicated and comprehensive truck maintenance service, helping the driver to firmly control the steering wheel, firm the throttle, conquer every road.
? Engine spare parts list: Danh-sách-103-phụ-tùng_103-parts-list_EOP
? Contact the nearest Hino Truck Dealer for advice: https://hino.vn/he-thong-dai-ly/